¡Felicidades!
A partir de hoy tu huella de carbono se compensa y eres un héroe climático.
¿Cuál es la mejor manera de hacer uso de tus nuevos superpoderes?
Por supuesto, es para hacer un llamado a más personas para que calculen y reduzcan su huella de carbono.
Comparta ClimateHero a través de: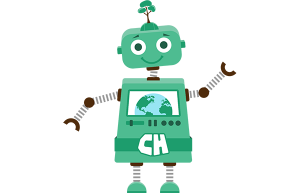 Muchas gracias. ¡Nuestro planeta te ama!
---
Payment Confirmation
Monthly carbon offset
Performer: Climate Hero AB
VAT number: SE556815275401
The payment is automatically charged to your credit card every month
You may at any time update or terminate your subscription with 1 month's notice

Unable to locate payment record.
---
¿Tiene alguna pregunta o sugerencia sobre cómo podemos mejorar ClimateHero? ¡Nos gustaría saber de usted! Contáctenos a través de nuestra página de Facebook o envíenos un correo electrónico a hello@climatehero.me.